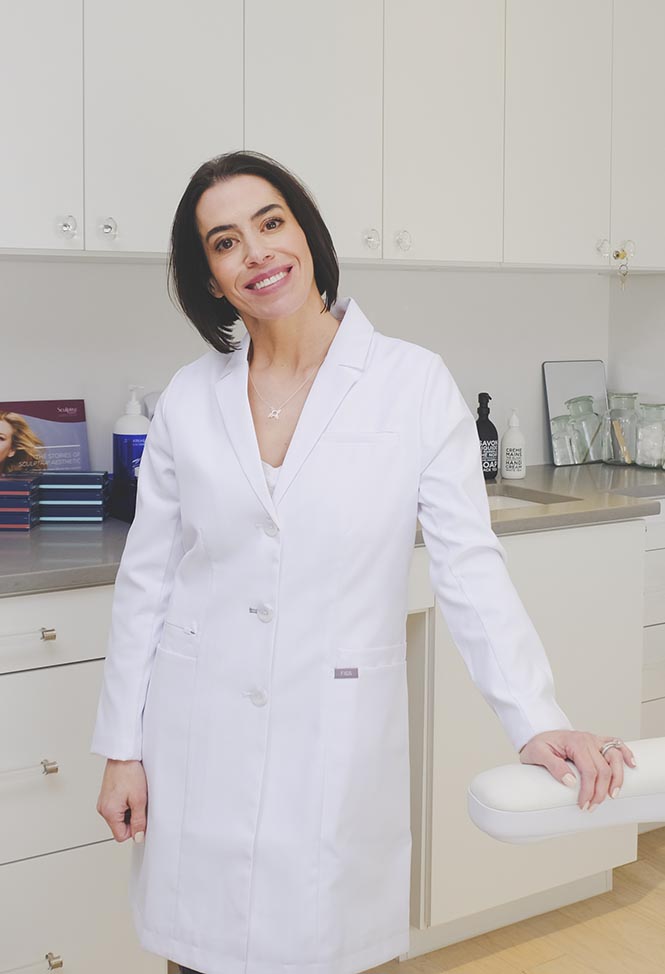 Dr. Deb Woods has 15 years of training as an anesthesiologist and years of working in the hospital. But that didn't stop her from a career change when she fell in love and had a family. With different priorities, her calling in life changed, but not her passion to help people. It was an easy "yes" when her friends begged her to do their botox; and that is how an MD came to focus her talents on helping people feel good about themselves. So it was love that brought you Seamless Skin MD.
Deb Woods MD is smart, friendly and obsessed with the best medical aesthetic procedures in the world. She is recognized for her pain-free treatments, skin rejuvenation, injections and minimally invasive facial methods. With over 15 years of experience, she designs a precise, highly individualized plan for each client, focusing on looking natural and maximizing each person's beauty.
"With every one of my clients, I give the best medical aesthetics service in the industry."
What is your why?
Because It's OK to want to feel FABULOUS in your skin!
What is your background?
Years and years of med school. And so many needles, I don't think there is a part of the body I haven't pierced.
What are 3 of your essential beauty secrets?
Botox early and forever, true love, putting yourself first.
HONORS AND AWARDS
Alpha Omega Alpha Medical Honor Society - University of New Mexico College of Medicine
Faculty Award for Excellence - University of New Mexico College of Medicine
RHO CHI Pharmacy Honor Society - University of New Mexico College of Pharmacy
Most Outstanding Research Project - University of New Mexico College of Pharmacy
National Institutes of Health - Career Opportunities in Research Grant
EDUCATION AND TRAINING
Clearskin Institute - AMP Advanced Training (Neogen, Scarlet, Agnes)
Aesthetic Management Partners - Scarlet SRF Training • Short Pulse Radiofrequency Microneedling
Aesthetic Management Partners - Agnes RF Training • Precision Radiofrequency Microneedling 
Aesthetic Management Partners  - Neogen PSR Training • Nitrogen Plasma Skin Resurfacing and Tightening Technology
Bovie Medical  - Renuvion Training • Helium Plasma Skin Resurfacing and Tightening Technology
Eurothreads - PDO Suture Skin Lifting Training
Venus Concept Medical Aesthetic Technology  - Venus Versa Laser Training – including Intense Pulse Light, Radio Frequency, Pulsed Electric Magnetic Fields and Fractional Radio Frequency Competency
Empire Medical - Complete Botulism Toxin Training • Complete Dermal Filler Training
Allergan Brand Box  • Botox Cosmetic Injector Training • Juvéderm Dermal Filler Training
University of New Mexico Health Sciences Center • Department of Anesthesia and Critical Care
PROFESSIONAL LICENSURE
American Board of Anesthesiology – Board Certified (ABA ID 35862805)
New Mexico Medical Board - Medical License Number MD2008-0799