If you are in search of a permanent hair removal solution, your trusted team at Seamless Skin M.D. is here to help.
We are proud to offer laser hair removal, one of the most sought-after cosmetic procedures available. Our groundbreaking technology will leave you with silky smooth, hassle-free results today and every day!
Remove unwanted hair on most areas of the face and body, including the upper lips, cheeks, chin, arms, underarms, chest, back, and bikini line!
Hair reduction for men and women!
Permanent, dramatic results.
Groundbreaking technology for maximum efficacy.
Magma
Multi-Technology Powerhouse
One of the fastest hair removal systems available
Features Milo the Melanin Meter for optimal treatment parameters
Five different modes for enhanced flexibility
Outstanding results with unmatched comfort
How Does Magma Laser Hair Removal Work?
Magma is a unique state-of-the-art system that combines several innovative technologies: a diode laser, an Nd:YAG Laser, and intense pulsed light (IPL), providing an inclusive and versatile treatment range. "Milo," the digital and diagnostic melanin meter, enables us to safely tailor your treatment based on your physiology and treatment stage for the best results.
When it comes to permanent hair reduction, the diode laser emits light energy that melanin, the pigment in the hair, absorbs. The laser light energy is then converted into heat, which damages the hair follicles without harming any surrounding skin tissues. These follicles can no longer produce hairs, meaning the treatment results are permanent. Most individuals require 4-6 treatment sessions 4-6 weeks apart for the best results.
Venus Versa
IPL Hair Removal
Precise and consistent energy delivery
Destroys hair follicles without harming the surrounding tissues
Quick and comfortable treatment experience
Real-time cooling for safety and comfort
How Does Venus Versa Hair Removal Work?
The Venus Versa IPL or intense pulsed light hair removal applicator includes the innovative SmartPulse technology to consistently and precisely deliver energy through advanced pulse optimization. Melanin absorbs the light energy, permanently destroying the hair follicles in the treatment area without harming the surrounding tissues.
Since IPL hair removal targets the pigment under the skin's surface, it tends to work best for darker hair with light to medium skin color. It may work on darker skin tones, but there is a higher risk of discoloration. Venus Versa may not work well on fair or grey hair because there's not enough pigment in it to absorb the light energy.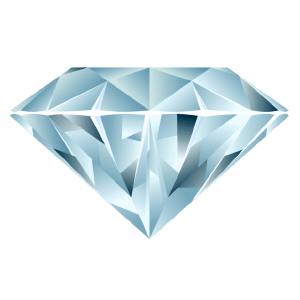 Laser Hair Removal Near Me