As collagen production slows down over the years, the skin may start losing its structure and show signs of aging.
Seamless Skin M.D. is proud to offer facial and neck contouring solutions without surgery or scarring and with minimal to no downtime or discomfort! Enjoy beautifully contoured, youthful features today and every day!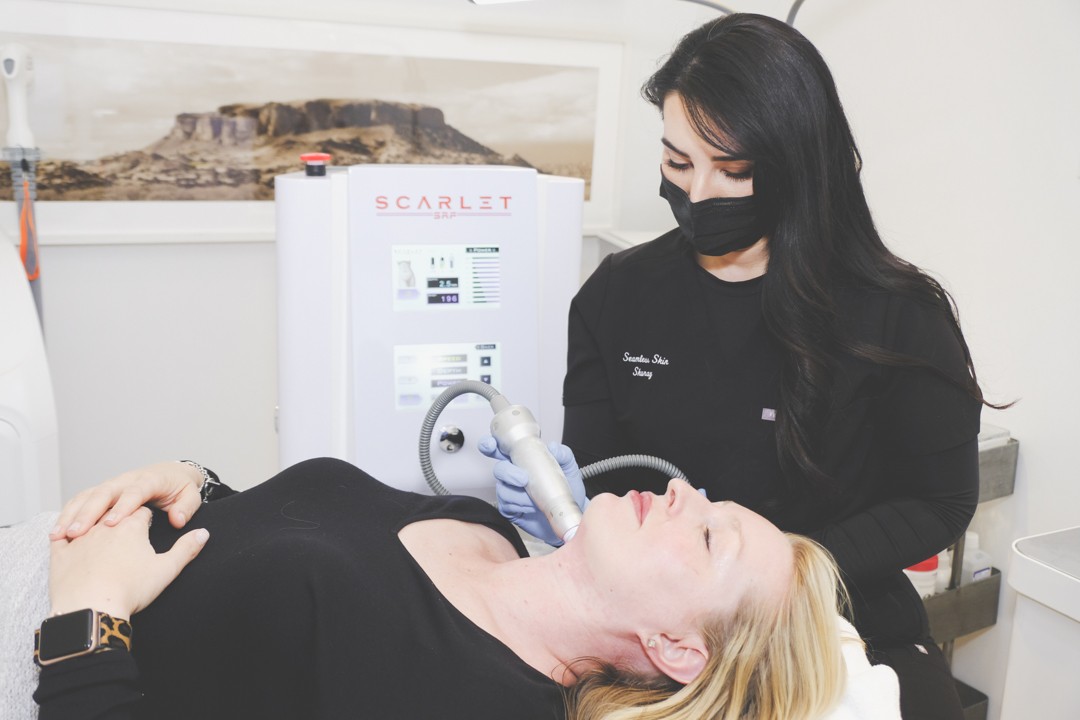 Get "wow" results using our minimally invasive facial and neck contouring solutions.
Repair, smooth, tighten, and contour!
Safe and effective for most skin types and colors.
Customizable treatment protocols.
Scarlet SRF
Next-Generation RF Microneedling
How Does Scarlet SRF Work?
Scarlet SRF, the FDA-approved anti-aging solution, is one of the safest devices in the field of radiofrequency. RF energy delivered beneath the skin's superficial layer through specialized microneedles helps stimulate collagen and elastin production, increasing the skin's density. That helps repair, firm, lift, tighten, and contour the facial and neck areas with dramatic results. As a bonus, Scarlet's short-pulse radiofrequency technology safely treats most common complexion imperfections!
Most leading RF systems produce a widespread area of coagulation, leading to ineffective treatment. What sets Scarlet apart is its patented "Na Effect." Focused, independent tissue coagulation around each microneedle electrode allows the RF energy to be used to its full potential. Each pulse from Scarlet utilizes the "Na Effect," ensuring consistent results, faster treatment times, and unparalleled patient comfort.
Scarlet reconnects the renewed essential components of youthful skin for optimized dermal health. It works well for all skin types with virtually no pain, downtime, or side effects!
Agnes RF
Transformative Precision RF
Removes localized pockets of fat
Contours and sculpts the neck, jowl areas, and double chin
Eliminates under-eye bags
Boosts natural skin healing, tightening, lifting, and renewal
Noticeable, long-lasting results
How Does Agnes RF Work?
Agnes RF is a non-surgical radiofrequency and microneedling device that delivers dramatic facial and neck contouring results. The predictable technology treats all skin types with minimal discomfort and downtime.
Agnes emits RF energy into the skin's deep layers, gently boosting the body's natural healing and renewal processes. Focused heat reduces localized fat pockets and triggers collagen production, which safely sculps and contours the neck, double chin, and jowl areas with noticeable, long-lasting results.
The next-generation device also eliminates under-eye bags with virtually no discomfort or downtime. While delivering your beautifully contoured results, Agnes addresses a range of common skin concerns, leaving you with a beautiful, near-flawless complexion!
Which Groundbreaking Procedure Is Right for You?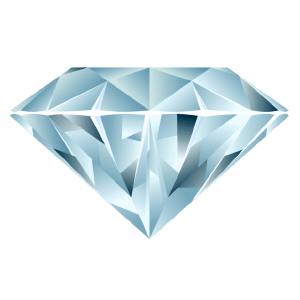 Non-Surgical Facial and Neck Contouring Near Me